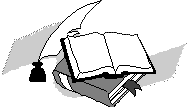 (c) Black Lacquers Co-operative, Russia, 1999-2014
Dear Sirs:
What did we start this site for?
we are the Russian company in the form of the co-operative of painters who insist in the profits, based in the Ivanovo region (see the map) where the Palekh and Kholui are located;
we have long for the Russian standards history, which means good experience;
we have been specialising in the serving of the international customers - we know what they need;
we could guaranty the quality, authenticity and supply all needed info;
check our partners website www.artuspen.ru for handpainted exclusive fountain pens or Artus pens on Facebook;
we import officially and quick through the fast delivery;
we have wide choice, all shapes and welcome special orders;
and finally this site is for everyone: inquisitive strangers, beauty lovers, those interested in Russian art, beginners, collectors and dealers.
Our co-operative Black Lacquers is dealing with lacquered miniatures from Palekh, Holui, Mstera and Fedoskino for more than 10 years. We have major exhibitions and sales in Holland, Great Britain, Japan and United States, where we distribute items via art galleries and directly to our collectors' clientele. We have a pleasure to work with such galleries as ART E.+S. In Hague, The Inna Kaufman Gallery in Amsterdam, Angelicque Hogendorn Fine Arts in Amsterdam, The Iconostas Gallery and The Russian Shop in London, San-Francisco Light Opera Gallery and galleries and jewellery stores in Chicago, Denver, Charlotte (NC) and Detroit in United States.
Our quite long presence on the international market gave us the valuable expertise in what the collectors most appreciate in lacquers (we mean schools, artists, subjects and etc.) and we want to expand our activities by the Internet features.
We usually have in stock more than 300 items of lacquered miniature art basically from Palekh, but from Kholui, Fedoskino and Mstera as well. We can offer as good ordinary items as items of unusual shapes - different towers, church-shaped boxes, decorative wardrobes, multi-sided caskets and big/small Bombay boxes and Persian chests.
All items are of very fine quality and painted by well-known artists (you could see the list on the company's info page) on the authentic papier-mache.
We provide printed story on each piece (incl. artist's biography, short description of fairy-tale or bylina, which theme is depicted and general artistic survey) and the certificate of authenticity, issued by Palekh State Museum of Lacquered Miniature.
The reason to collect boxes.
Palekh art is relatively young art - on the 5th of December 1999 it celebrated 75-th anniversary - so the piece of even 20 or 30 years old is considered to be a collectible. We even not talking about pieces dated 20s-40s years of our century from great masters of Palekh. They are totally handmade with the real gold and only in one example - absolutely unique, real collectable fine art.
Our prices are quite reasonable and we have possibility to put certain amount of pieces on consignment for the dealers (with the special bulk discounts and informational packages). We are ready to provide You with any additional information and send fine stories or legends about the item's themes to give the better idea of what you or we have.
We could export our items abroad legally with official permission from Russian Ministry of Culture if needed. If any of your representatives (in case of dealers) or friends come to Moscow we can meet there.
Sincerely,
Black Lacquers Co-operative, Russia